emteria Learning Center
Read interesting articles and news about Android for embedded systems.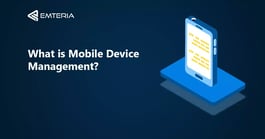 Mobile Device Management (MDM) is a term you hear from time to time. But exactly what does it mean?...
A system on a chip, that is at times referred to as an SoC, is simply a merged circuit or an...
As much as the Play Store has many rivals, Aptoide is ranked as the closest rival since it matches...