In this article you will learn about the two types of possible presentation modes when setting up Kiosk Mode:
Kiosk launcher: for working with user-chosen apps.
Web launcher: for browsing user-chosen websites.
You can find settings for both launchers by scrolling down in the Kiosk settings.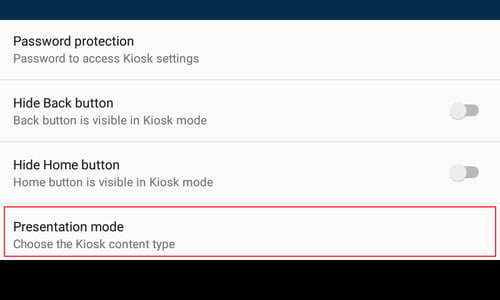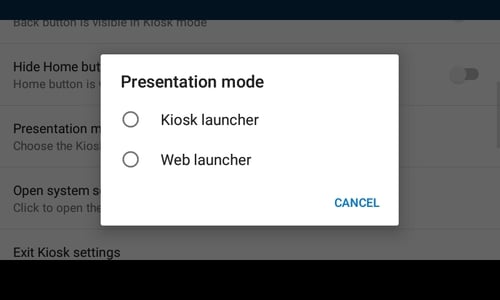 Kiosk Launcher
Kiosk Launcher is used for working with user-chosen apps.
To choose the apps that are shown in the Kiosk Mode click on Choose allowed apps.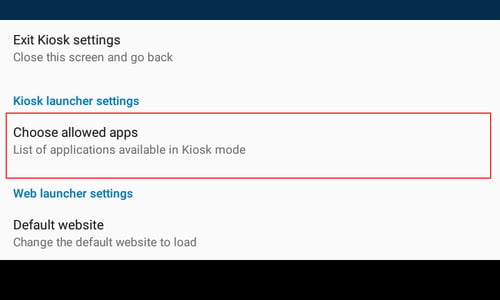 From the menu select the required apps, they will be immediately shown in the Kiosk Mode.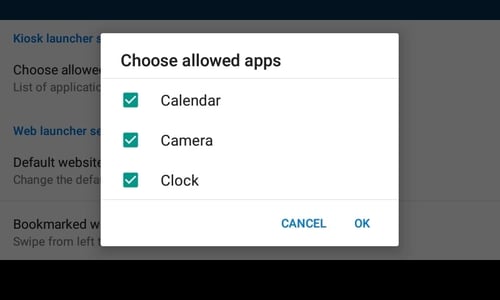 These apps will be displayed on the Home Screen.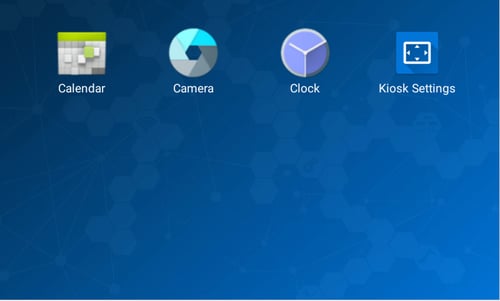 Web launcher
Web launcher is used for browsing user-chosen websites.
Here you can select the default website that will be opened at first.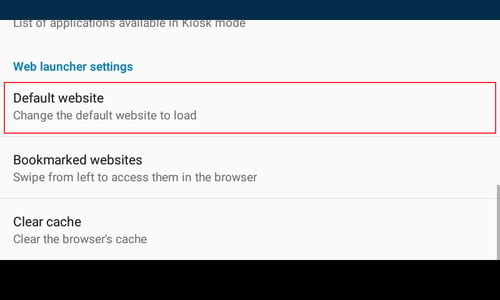 Note: You can always return to the default website by pressing the home button.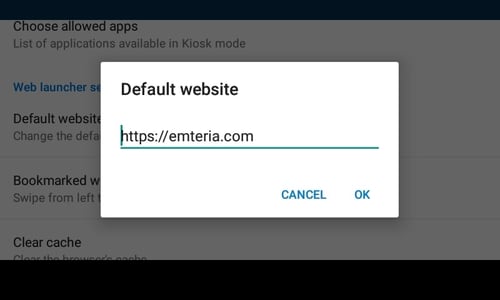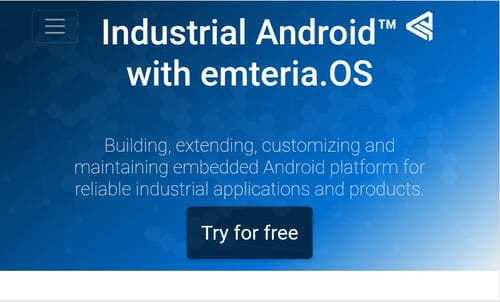 In the Bookmarked websites tab you can allow users to get access to other predefined websites.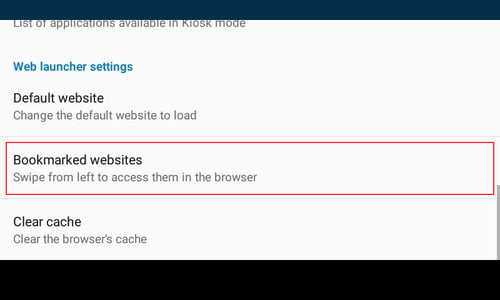 Add a new bookmarked website by clicking on the plus button.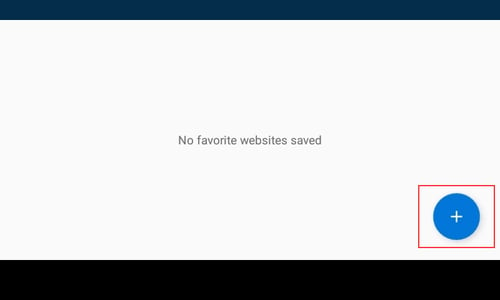 Afterward, enter the website's name and address and click SAVE.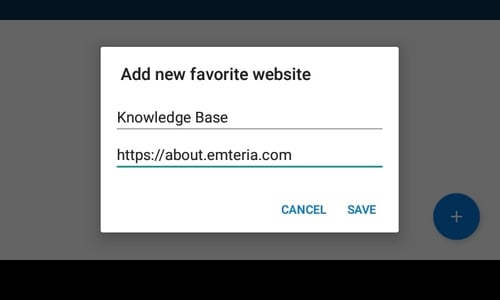 Access these websites by swiping from the left side of your display.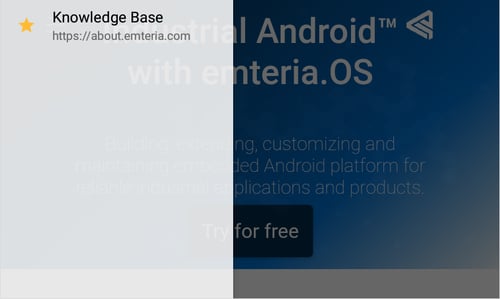 Enable or disable downloading via the web launcher with the Enable Download option.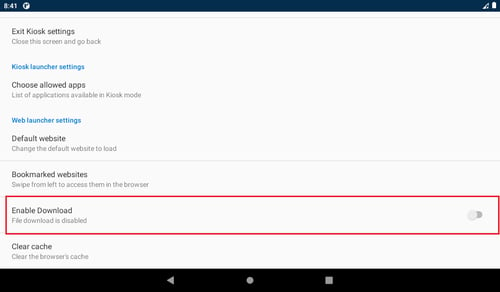 Note: Uploading files is always allowed.
Tip: You can leave the web launcher mode by tapping 10 times.