Article overview:
Introduction
Main Kiosk settings
Kiosk launcher settings
Web launcher settings
Introduction to the Kiosk Mode of emteria.OS
Kiosk Mode is a mode wherein users are prevented from accessing any features or functions on the Android device outside of the Kiosk app. You can limit the use of the device to a few apps or a single website. Below we give an introduction to all Kiosk settings which will help set up the Kiosk mode for your device.
Main Kiosk settings
Kiosk state
Toggle to enable Kiosk Mode.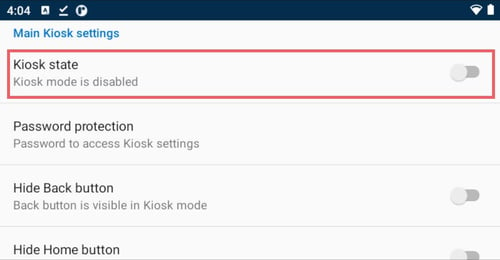 Once it's activated the Kiosk setting will close and the following message will be shown: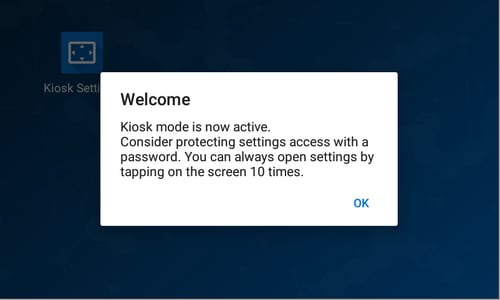 Note: This information will be shown only at the first start of Kiosk Mode.
Password protection
You can protect the Kiosk settings with a password.


Add your password and click OK.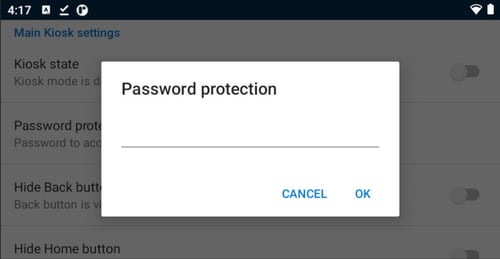 Hide Back button
Toggle to hide the Back button in Kiosk Mode.

Hide Home button
Toggle to hide the Home button in Kiosk Mode.

Presentation Mode
Choose the Kiosk content type.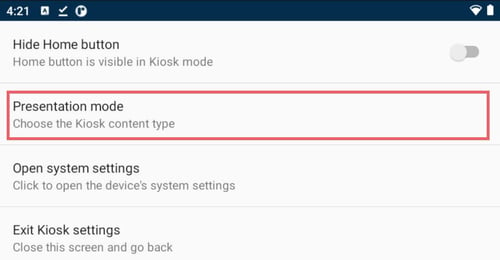 Here you can choose either Kiosk Launcher or Web launcher.
Open system settings
This tab will lead you to the system settings of your device.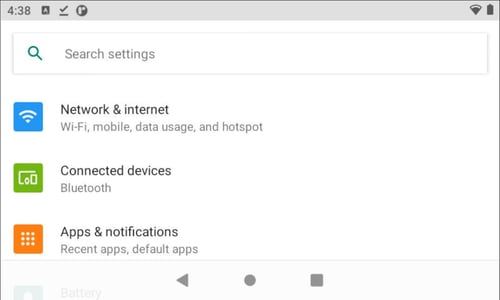 Exit Kiosk settings
The screen will be closed and you will be taken to the Home screen.

Kiosk launcher settings
Choose allowed apps.
Here you can select the required apps, these will be immediately shown in Kiosk Mode.

Hide Kiosk settings icon
Toggle to disable the visibility of Kiosk settings on the Home screen.

Web launcher settings
Default website
Change the default website that will load.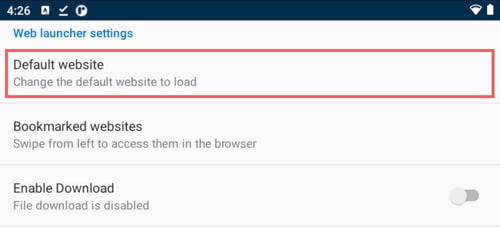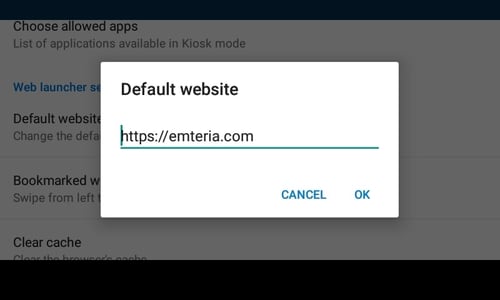 Bookmarked websites
Set bookmarked website that will be shown in Kiosk Mode. The user can swipe from left to access these in the browser.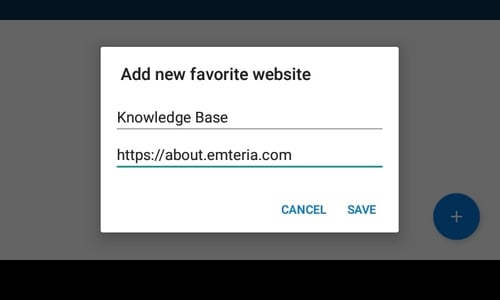 Enable Download
Toggle to enable download. Now users will be able to download files.

Enable Cookies
Toggle to enable the saving of cookies.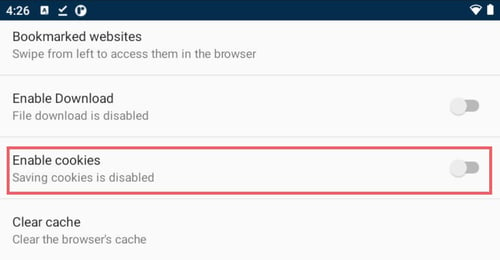 Clear cache
Clear the browser's cache.