In your Emteria Settings, under Account options you will find all useful information about your device and your emteria account.
How to get to Account options:
On your device, open App Drawer.
Click on Emteria Settings.
Swipe down to Account options.
Device name
This is the name of your device. This device name will also be displayed in your Device Hub.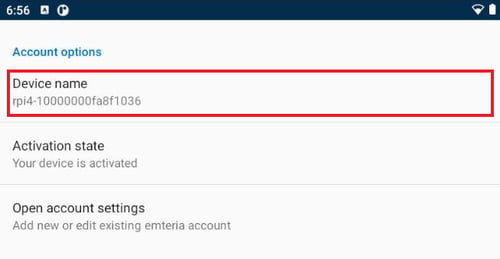 Activation state
Here you can see the Activation state of your device. If you click on the tab, it will lead you to License Manager.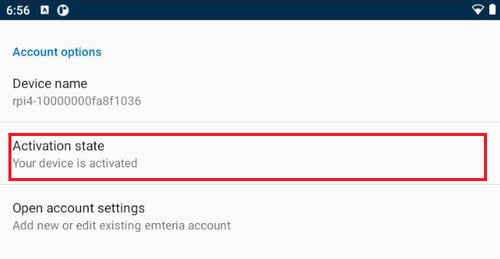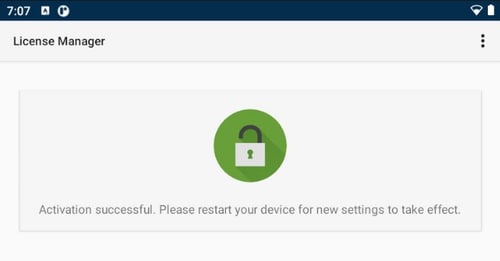 Open account settings
This opens the account settings where you can add new or edit existing emteria accounts.