Move faster with all tools on one platform
emteria Device Hub is a universal solution to manage your devices and apps directly from a browser. The Hub offers automated device deployment, monitoring, and secure device management across industries and applications. It integrates the Android operating system and fleet management capabilities for in-depth remote control.
emteria Device Hub unites powerful tools on one platform.
Gain extensive remote configuration access
Efficient device management is essential for large-scale deployments, and emteria Device Hub makes it easy to use mobile device management (MDM) for all kinds of Android device fleets.
Pre-define initial device settings remotely and roll out automatically
Organize devices in groups to send targeted configurations
Monitor all changing details on your devices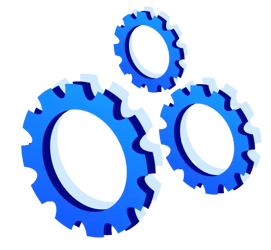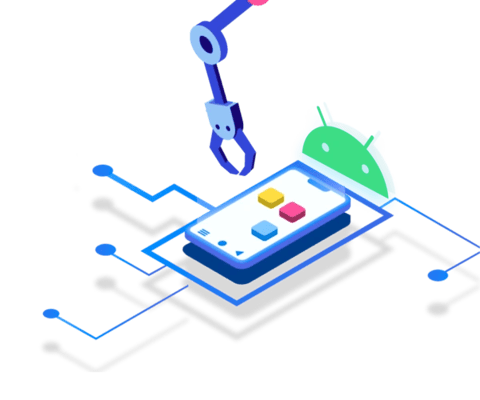 Take app management in your own hands

emteria simplifies app distribution and management with a private application repository. Host and distribute apps, ensuring that the latest versions and configurations are always available on all devices in the fleet.
Private app store

for marketplace-like distribution and updates

Streamlined app distribution and management for fleet devices


Root access permissions for installed applications and services
Distribute updates directly from your browser
emteria's Over-the- Air update functionality is the fastest and easiest way to keep your fleet devices secure. We provide the required components and infrastructure to build, deliver and install (F)OTA updates, so your products will never get outdated.
Roll out the latest security patches and critical bug fixes

Ship functionality upgrades and added business services




Build, sign and upload new releases with an automatic CI/CD pipeline
Extensive remote configuration possibilities
High volumes of devices strongly depend on consistent configuration management. Therefore, the emteria Device Hub offers extensive possibilities to configure the devices and device fleets remotely. Defining initial device settings, identifying distinct devices and organizing them into meaningful groups are crucial for fleet transparency and maintenance cost reduction. The set of services accessible via the emteria Device Hub allows to bring devices in the desired state before the first boot and monitor as well as control active devices directly from a browser. Furthermore, the Device Hub supports adding your teammates and external administrators to operate device fleets. Role-based permission management regulates access and prevents misuse.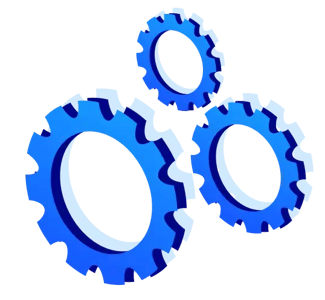 How emteria mitigates your risk and ensures your devices' security
emteria uses a secure and stable server infrastructure. All our cloud servers are located in Germany to comply with European data protection regulations. This is not only relevant for the emteria Device Hub, but also for all private app repositories hosted on emteria web servers. In addition, we trust in ...
Encrypted data connections
IP filtering
Two-factor authentication
Enterprise-grade on-premise solutions on request
Get started for free
Save your emteria starter plan with all features and no time limit.
No credit card required.
Start for free