Device management for Android devices has never been so easy and integrated
As a cloud-based solution that is accessible from everywhere, the emteria Device Hub complements emteria.OS. The operating system and the fleet management tool are seamlessly integrated. As a result, the range of functions and the depth of remote control are significantly higher than with conventional device management solutions. Integrated device provisioning, group and device monitoring, as well as remote configuration, are just some of the features that ensure the highest possible device uptime.
Independent of the industry and field of application, the emteria Device Hub will speed up device deployment, reduce fleet maintenance costs and ensure security from cloud to device.
How emteria saves you device maintenance cost
These features simplify device deployment and reduce your cost of fleet maintenance
Extensive remote configuration possibilities
High volumes of devices strongly depend on consistent configuration management. Therefore, the emteria Device Hub offers extensive possibilities to configure the devices and device fleets remotely. Defining initial device settings, identifying distinct devices and organizing them into meaningful groups are crucial for fleet transparency and maintenance cost reduction. The set of services accessible via the emteria Device Hub allows to bring devices in the desired state before the first boot and monitor as well as control active devices directly from a browser. Furthermore, the Device Hub supports adding your teammates and external administrators to operate device fleets. Role-based permission management regulates access and prevents misuse.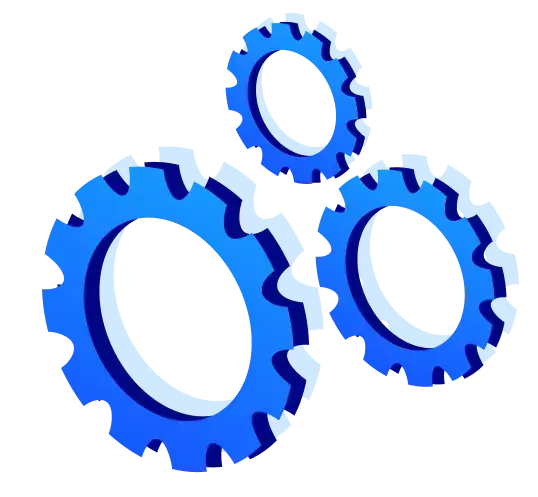 How emteria mitigates your risk and ensures your devices' security
State-of-the-art security measures from operating system to cloud platform
Secure cloud infrastructure
emteria also uses a secure and stable server infrastructure. All emteria cloud servers are physically located in Germany to comply with European data protection regulations. This is not only relevant for the publicly available emteria Device Hub, but also for all private app repositories hosted on emteria web servers. In addition to encrypted data connections, emteria also offers IP filtering and two-factor authentication to protect user accounts from external threats. Enterprise-grade on-premise solutions are available upon request.
Get started for free
Save your emteria.OS starter plan with all features and no time limit.
No credit card required.
Start for free