Intuitive and secure commerce experience
The retail industry is driven by human interaction. It is therefore particularly important that deployed software is intuitive and user-friendly. Reliable and secure devices ensure a smooth shopping and payment experience for consumers. To take care of that, retailers must be able to remotely monitor and maintain their device fleets through online services.
Use cases for Android in retail
The use cases for Android in retail are diverse and constantly evolving due to digitization initiatives and innovative shopping solutions. Most of emteria's customers create, scale and operate the following type of devices:

Learn more and share your challenge with us!
Our sales team will be happy to discuss your project and provide further insights. Why not book a 30-minute meeting right now?
The solution for retail fleet operators
If you are considering to use Android in the retail industry, emteria can support along the whole lifecycle of your solution. Starting with the hardware choice and porting the operating system to your hardware, emteria can assess requirements and consult with the best way to go. A first prototype on off-the-shelf hardware can be implemented in hours, rather than days. Once a product is developed and ready to be industrialized, emteria provides online services to reliably deploy at scale and manage a fleet of retail devices.
ANDROID-BASED EMTERIA.OS
emteria.OS is an operating system made for professional applications like in retail or similar industries. You can run your Android apps on it and benefit from enterprise-ready features like a kiosk mode, remote access, and enhanced security mechanisms. emteria.OS is available for a variety of hardware platforms and device types and gets regular OTA updates.
EMTERIA DEVICE HUB
The emteria Device Hub is a cloud-based solution hat helps retail device fleet owners and operators to save operational cost, increase device transparency and keep devices secure. Over-the-air (OTA) update rollout, remote fleet monitoring and mobile device management ensure the highest possible fleet uptime while reducing fleet maintenance cost.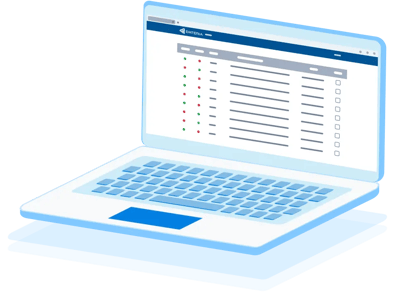 SOCAR Energy switzerland works with emteria for managing Android-based POS solution in more than 200 gas stations.
The great thing about emteria.OS and device management is that it has everything you need as an enterprise customer.
Markus Gasser
IT Manager, SOCAR Energy Switzerland

Frequently asked questions
We require certain peripherals, e.g., a barcode scanner, for our system. Can emteria integrate those peripherals?
Yes, emteria can integrate peripherals and make them usable via your Android app. We also offer possibilities to integrate custom drivers and create custom build for your solutions. Please talk to our sales team about your requirements.
Which hardware does emteria support and what if we require a board that is not supported, yet?
You can find a list of supported boards on our website. If the hardware you require is not listed, please do not hesitate to approach us. We will be happy to help you to choose the right hardware, provide support or connect you with one of our hardware partners to ensure the best solution for you.
Is there a way to see and try emteria.OS and the Device Hub?
Yes, emteria offers a free evaluation version of emteria.OS that can be downloaded and flashed with the emteria installer. Simply create a user account on our website and start your unlimited free trial of emteria.OS. If you would like to see a demo of the Device Hub or test it for a couple of days, please ask our sales team for it. Besides that, you can check our YouTube channel for videos and tutorials showcasing the Device Hub.