Improve your customer reach by building and maintaining your own digital signage devices
Whether your customers need a digital signage solution on a budget or want a straightforward way to display content on thousands of devices, Android is your solution. With emteria, you can build future-proof digital signage devices based on Android. Enjoy the functionality and ensure security through OTA updates while accelerating your development process.
The use cases for Android in digital signage are diverse and constantly evolving due to digitization initiatives and innovative interactive shopping solutions. Digital signage and Android are a natural fit - no matter if you are looking for…
traditional,

interactive,

or context-aware solutions.
With emteria you can build digital signage solutions at scale, operate them remotely and ensure long-term security.

Learn more and share your challenge with us!
Our sales team will be happy to discuss your project and provide further insights. Why not book a 30-minute meeting right now?
Engaging experiences with emteria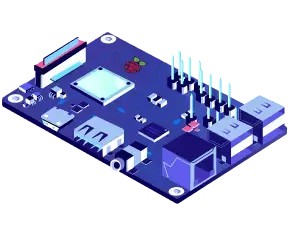 HARDWARE SUPPORT
Due to the wide support of hardware, emteria offers the right solution for your hardware choice. From low-cost, less demanding solutions to 4K applications, you will find a suitable device to run emteria.OS and manage your devices. Rest assured that all supported hardware receives regular OTA security updates.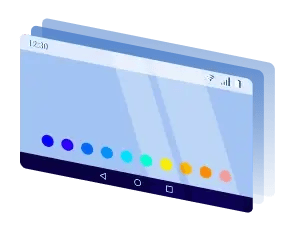 EMTERIA.OS
Accelerate your time-to-market with emteria.OS. It includes all the benefits of Android and accompanies them with additional enterprise features. Through emteria.OS you can not only boost your usability but also maximize your productivity by focusing on delivering most engaging solutions for your customers.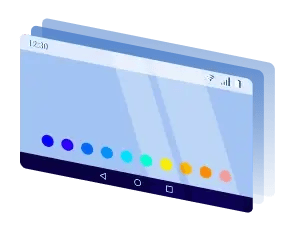 DEVICE HUB
If you have a fleet of Android devices and worrying about transparency and security, the emteria Device Hub is your cloud-based solution. This approach will speed up your device deployment, ensure security due to regular updates and help you to control your Android-based digital signage solutions remotely.
Your advantages with emteria in digital signage
Updating via the internet (OTA)
Schedule a system update for all devices and forget about manual updates. OTA updates are the fastest and easiest way to keep devices reliable and secure.
Central monitoring
Central monitoring and control over every single device become as easy as adding a new device to the fleet.
Cloud-based technology
The fleet admin gets access to a fully cloud-based centralization management platform with access from any Internet-connected device.
Scalable deployment
Get complete device control through device provisioning; display settings, media editor, advanced media player and content distribution.
Ki-Wi works with emteria for managing their Digital Signage solutions
"emteria.OS has allowed us to give our current and future partners and customers the ability to use our Digital Signage solution on their Raspberry Pi hardware. This will bring us additional revenue through license sales."
Oldřich Ešner
Chief Technology Officer
Frequently asked questions
Does emteria.OS stop to work once a product is shipped and the subscription period ends?
No, with each purchase at emteria you acquire a lifetime license of emteria.OS for your specific device. This means that emteria.OS will run forever. The only thing that is bound to an active subscription are our online services like remote device access via mobile device management.
Does emteria support Raspberry Pi and the official Raspberry Pi screen?
Yes, emteria is available for Raspberry Pi 3 and 4 as well as the Compute Module IO Board. You will be able to deploy Raspberry Pi running Android and manage these devices from the comfort of a browser.
We need to deploy a huge number of devices. Is there an easy way to do this?
You should check the emteria Device Provisioning which is a feature that enables mass deployment of a set of specific configurations. These configurations can include the screen orientation, device properties, kiosk mode settings and many more.