Create your IoT solution on scale without hardware configuration struggle
Introducing the emteria tablet: a complete all-in-one kit that helps you get up and running with an extensible and supported Android platform.

Finding reliable hardware vendors to develop your own tablets almost always leads to a dead end. Even if not, it results in a very challenging hardware/software project that costs more than expected and is more vulnerable than you might think.

emteria's experience building and maintaining secure Android OS for different hardware platforms provides the foundation of our new tablet. It comes with everything you need to start building powerful IoT solutions right away, including modern Android OS, coupled with a powerful management platform.
Long-term support for modern Android OS
Faster prototyping, testing and deployment
Customizable in size and branding
Regular security updates included
We are still in the process of determining the final hardware specifications. We would appreciate any feedback on display size, memory requirements, or other important features.
Get in touch to state your interest and leave your feedback!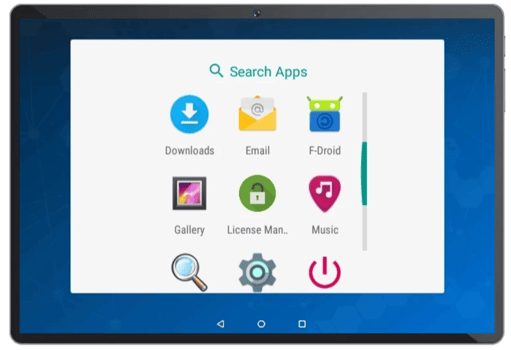 Android at heart
The core of the emteria tablet is emteria.OS which is based on the Android Open Source Project (AOSP). emteria.OS inherits all the advantages of Android and extends them with enterprise features and advantages.
Custom access to the Android system features, apps, and services
Remote screen mirroring and built-in command control servers
Individual configuration options, including company branding
Lockdown in Kiosk mode to restrict access to websites and apps
Ready to use solution powered by emteria
Simplified fleet management is enabled by the powerful cloud solution – emteria Device Hub. The platform combines everything device operators need to remotely maintain Android device fleets, including a set of features to manage and update your Android devices remotely from your Browser:
Automatically built and distributed Over-The-Air firmware updates
Private app store for marketplace-like app distribution and updates
Group configuration policies to enforce a specific set of device settings
With this set of tools in hand, it's never been easier to create innovative products that leverage the power of the Android platform!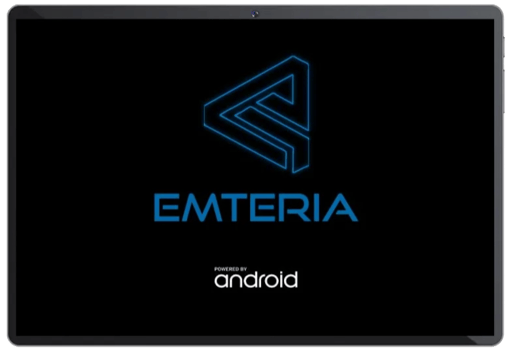 Secure and reliable IoT devices
We've designed our tablet to provide a secure and stable foundation for you to start building your own IoT solutions. With high performance and scalability of our server infrastructure, and with extended security and data protection already built in — our devices make it easy for you to get started on your project quickly and efficiently.
Enjoy the advantages of the Android platform, tailored to the needs of your enterprise with features and benefits of emteria.OS.
Keep up-to-date
Sign up to the emteria newsletter and get updated on exciting content in the field of embedded Android.